AVAILABLE NOW ON OPENSEA
Cari Makan in the Malay vernacular could mean one of two things, the first is to "Find for Food" which is the national pastime of all Malaysians. The foodie culture is alive and well in Malaysia as we are a melting pot of many cultures. You are spoilt for choice from the cuisine of the aboriginal folk, the Malays, the Chinese, the Indians, the Peranakans, and all the other cultures and races that came over and settled in our land.
The second meaning of "Cari Makan" would be to "Make a Living", which is difficult as the world is undergoing a global pandemic and the country has seen better days. Food for certain groups of people and foreigners are scarce, but the rakyat (people) are pulling together despite the odds to make sure that everyone is taken care of regardless of race or religion. This is the beauty of my country which I wanted to capture in this table laden with foods from the various states across the country.
Hivana (Sabah)
Mee Tuaran (Sabah)
Cendol (Melaka)
Chicken Rice Ball (Melaka)
Gulai Tempoyak Ikan Patin (Pahang)
Char Kway Teow (Penang)
Assam Laksa (Penang)
Sarawak Laksa (Sarawak)
Ipoh Hor Fun (Perak)
Muar Otak-otak (Johor)
Nasi Kerabu (Kelantan)
Ikan Bakar (Perlis)
Nasi Dagang (Terengganu)
Siew Pau (Negeri Sembilan)
Kajang Satay (Selangor)
Gulai Nangka (Kedah)
Nasi Lemak (Universal)
Kuih Nyonya (Universal)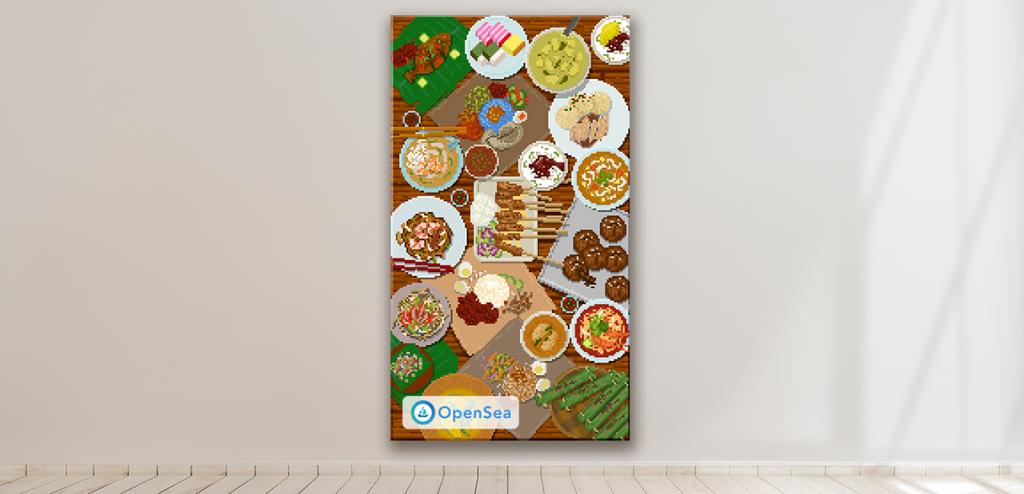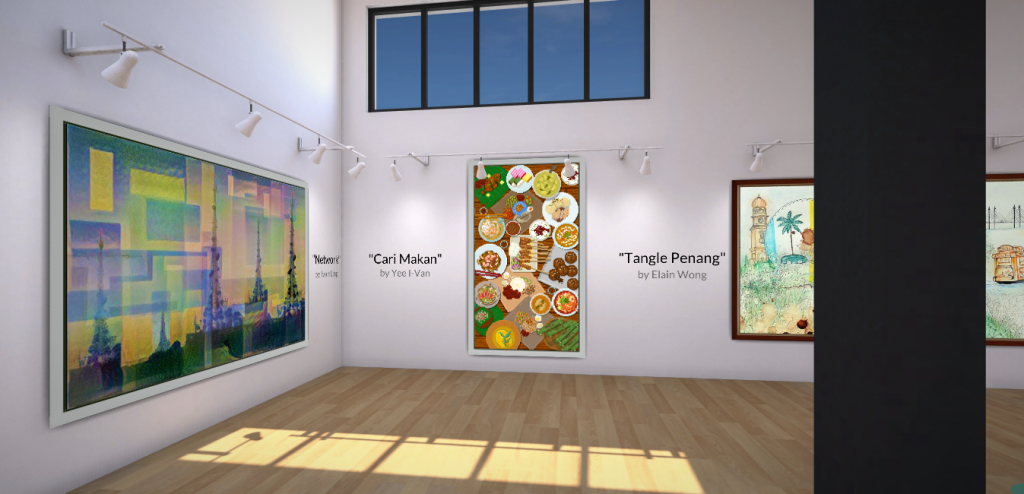 The art style is a personal choice of mine, as Pixel Art is a digital art technique which has been rendered somewhat obsolete thanks to modern day resolution and processing power. However, it is still used for it's aesthetic value which brings viewers back to a more classical time, much like how the traditional food of each state is still being made the same way it was, many years ago.
The abstraction of Pixel Art forces the artist to carefully consider the limited color palettes and placement of pixels which would best represent the separate ingredients in each dish. Also the colorful nature of Malaysian food provides enough contrast to be easily identifiable.