Oh My Gaji! – Digital Financial Game was designed and developed by the Alchymysts in collaboration with University Pendidikan Sultan Idris (UPSI), University Utara Malaysia (UUM) and University Sains Islam Malaysia (USIM) to teach financial literacy to fresh graduates by simulating their first year of employment. It is a turn-based game where you juggle your resources and make choices related to finances in your everyday life.
Download it on ITCH.IO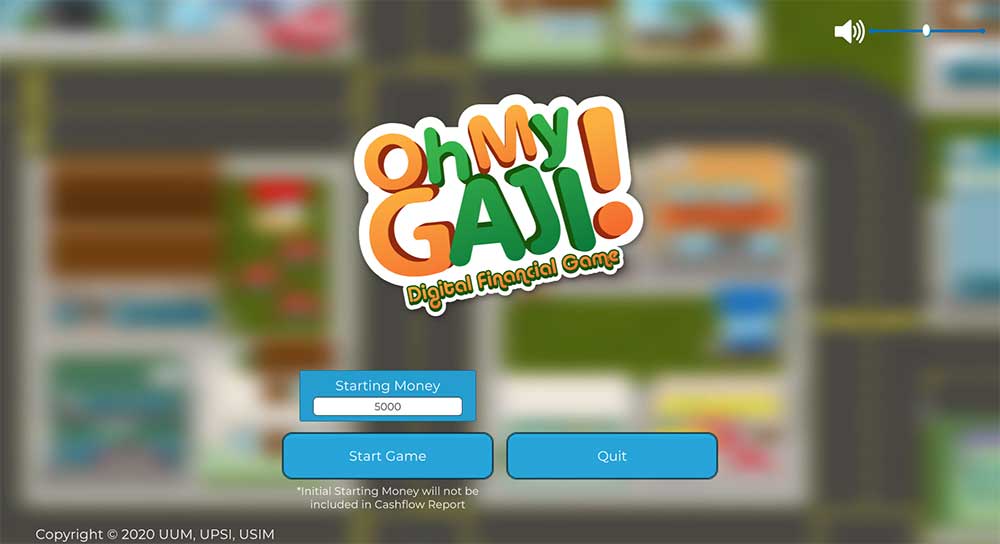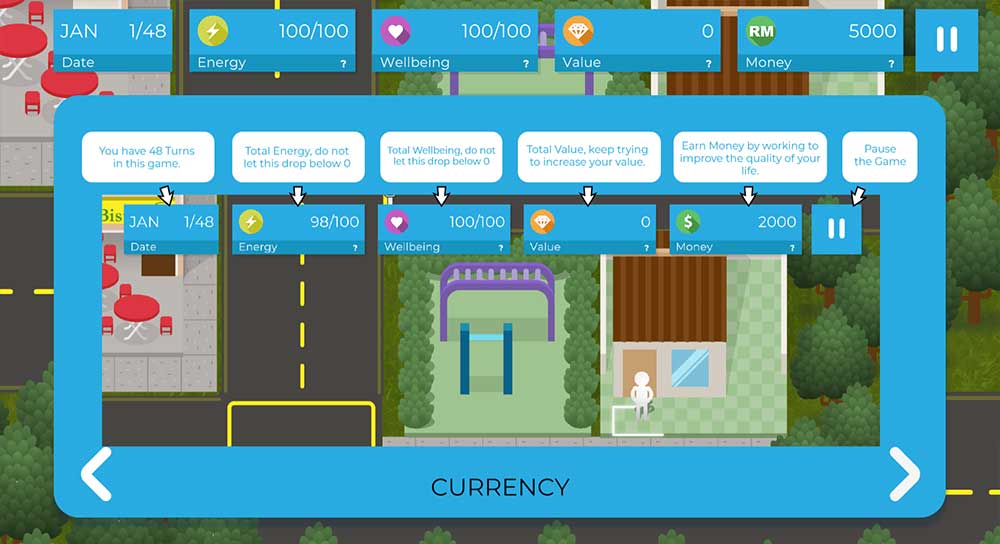 Balance your Energy, Personal Wellbeing, Value in your pursuit to earn enough money to fulfil your goals!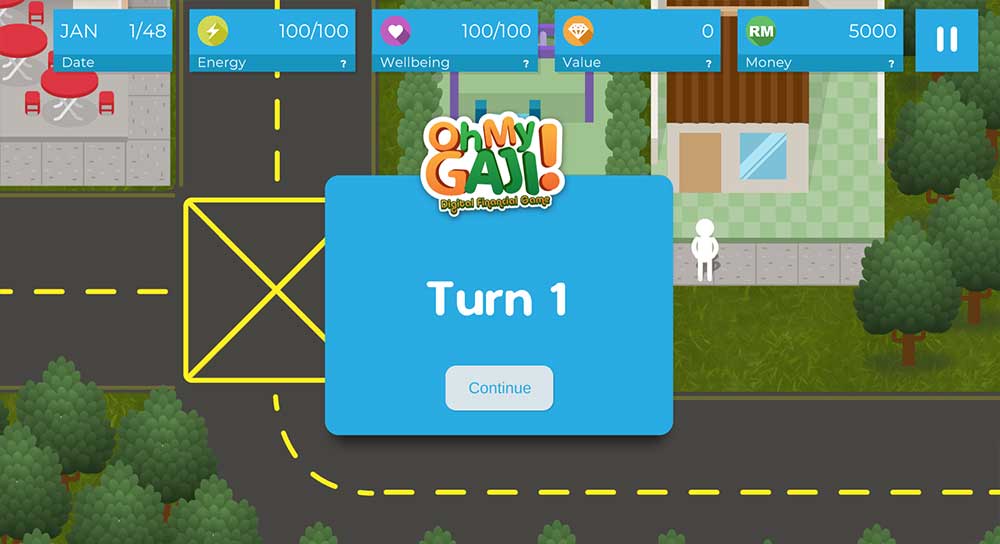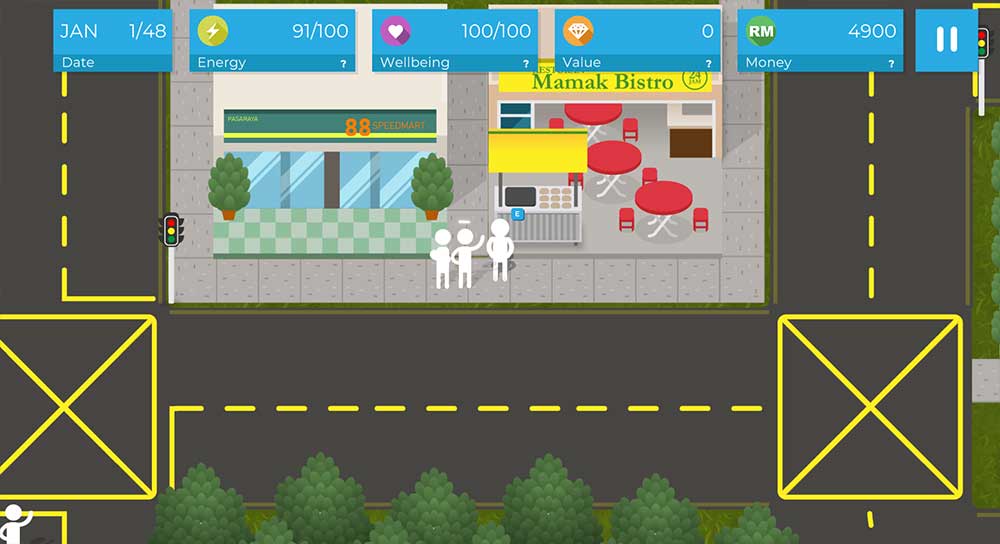 You have 48 Turns to make the right choices to set you off on your way!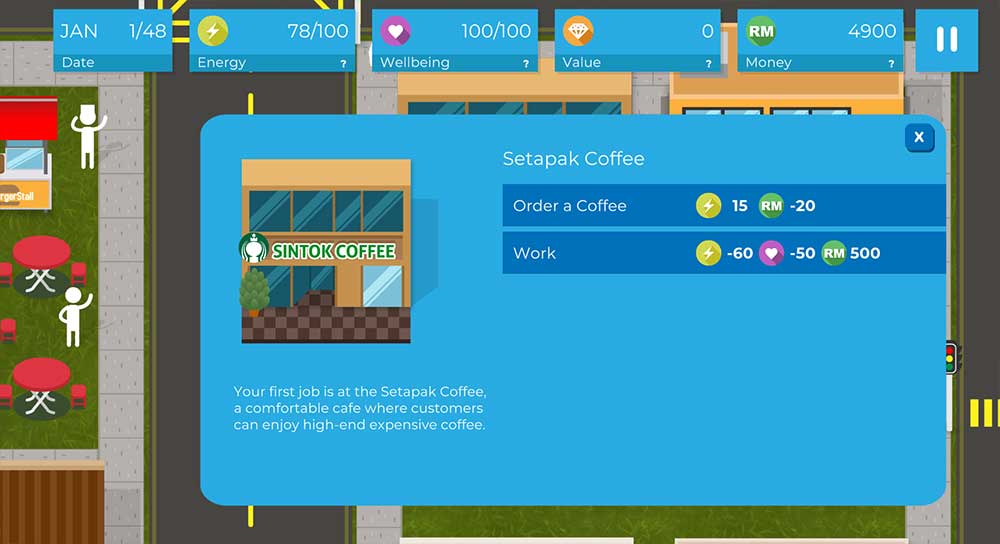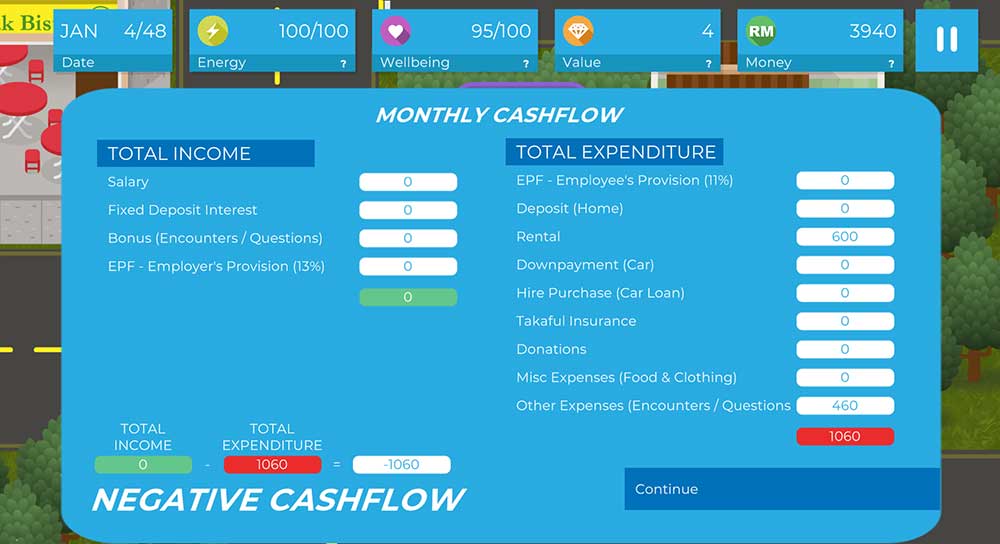 Keep track of your performance every month (4 Turns) with a Monthly Cashflow report and an Annual Balance Sheet at the end of the year to find out if you're good at managing your finances!