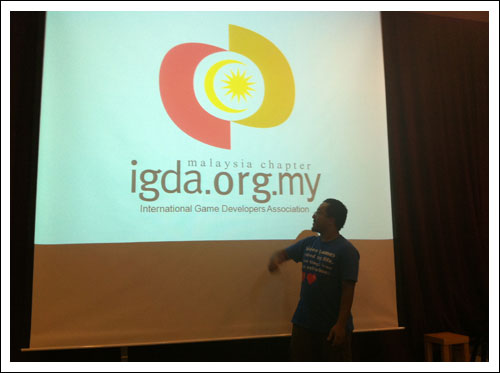 13 May 2011 – IGDA Malaysian Chapter Gathering courtesy of the lovely people at  MindValley, Bangsar.
Pretty informative and stimulating, as we were treated to three talks; one by the team of Kayangan Saga, followed by Liquid Rock Games showing off the tech behind their very own I.P., Aftershock. Really impressive made even more so by the fact that it was done by a two-man team. Lastly Buzz closed up with a talk of his own highlighting the grim situation behind our local games industry.
Also highlighted was the rebirth of the Malaysia Games Developers Community (MGDC) Forum which would hopefully bring together the scattered segments of the industry under one roof which is a monumental task in itself. So whether you're a student, in academics, an indie outfit or a professional, all comers are welcome to participate and push the community further.