We recently had the honor of contributing to a non-profit project to create an RPG stat tracking system for Malaysian Members of Parliament. Using data that is already available, teams of volunteers will be crunching that data into an easy to visualise format set with cute 8-bit representations of our ministers.
That is where Alchymy Creative came in to create 220 8-bit avatars to represent our MPs. (Two ministers had passed-away prior to the project's start).
The event finally came to completion with the launch of its website (https://mymp.org.my/) with a talk that included the likes of YB Maria Chin, YB Lukanisman, Firdaus of MCCHR and a panel with Ernest Ng (Covidball) and Kuek Ser Kuang Keng (DataN).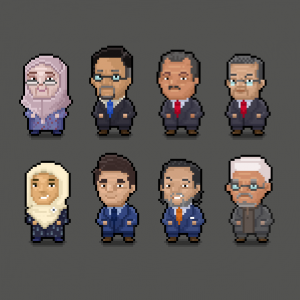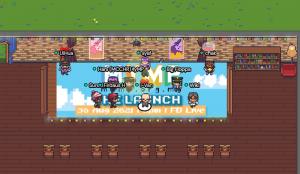 Also the 8-bit avatars were recognized by other ministers from both sides of the parliament which was really cool. We can all have differences in opinions but it is our hope that our leaders can work across the divide to help the people, especially in these dire times.